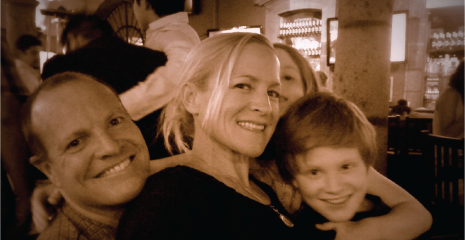 Travel blogger and relocation consultant Katie, her retired firefighter husband Frank and their son and daughter relocated from Southern California to Mexico five years ago. In April 2017, Katie and her husband took their children to a 6th grade camp in a rural area just outside of Guadalajara. After dropping the children off, Katie and Frank checked into a hotel located close by in Central Mexico for a weekend away.
Due to overbooking, the hotel moved the couple to a room where a water heater was attached to the outer-side of the wall. Frank decided to do some work for a few hours and set up an office by the window but unbeknown to him the heater was also located nearby.
After a few hours the couple began to feel unwell. Frank was suddenly overcome by severe weakness, confusion, headaches and vomiting and Katie experienced an overwhelming sense of fatigue, a sore throat and burning eyes.
After Frank tried to move from the window and collapsed onto the bed, Katie found the hotel staff and got them to call an ambulance. Frank's blood pressure was taken at 190/90 and he was taken to the local Red Cross Centre.
Whilst at the hospital, the hotel confirmed to Katie that two sources of carbon monoxide had been identified as leaking from the water heater located on the outer wall of their hotel room.
After continuing to vomit profusely at the Red Cross Centre, Frank was placed on an IV drip and 12 lead ECG heart monitor, before being transferred to a private hospital. The doctors confirmed he was suffering from severe carbon monoxide poisoning, transferring him to a private hyperbaric chamber facility where he received two 90-minute sessions of high saturation oxygen therapy that ultimately saved his life.
Katie and her family always now travel with a portable carbon monoxide alarm, as without immediate medical intervention, it could have been fatal for both Frank and Katie.
To find out more about Katie and Frank's carbon monoxide experience visit: Los O'Gradys in Mexico.